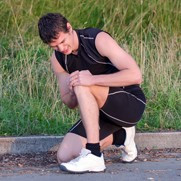 Sports physical therapy is an area of practice that specializes in the performance enhancement, evaluation, prevention, rehabilitation, and treatment of the athlete or physically active individual. This might include performing a pre-participation screenings, making equipment recommendations, prescribing individualized fitness programs, and many more. It is the job of the sports physical therapist to incorporate the most up to date research in their practice to be able to help their clients participate fully in sports or recreational activities.
Sports physical therapists often provide the following interventions:
• On-site evaluation and management of acute sports injuries
• Performance enhancement
• Treatment and rehabilitation
• Injury prevention
• Research
Oftentimes, the physical therapist will be involved in the care of recreational and even professional athletes, providing them with athletic injury management. This might include: prevention and education, in addition to acute care, treatment and rehabilitation from injury. Physical therapists sometimes work actively in sports medicine programs or get involved with recreational and professional sports teams.